Design Thinking
A Case Study of program redesign for Year 8 French.
Key phrase = design, at every level: space, people, program, tech, etc
The team: myself, colleague Suzanne, and my colleague Clive
1. Empathy / Discovery
Methods:
survey kids - click HERE for survey
earnest discussion, seeking insights:
3. Ideate
You can see our ideation process here.
Not needing to be recorded were a range of other design elements:
deregulated physical space
pairs of classes with pairs of teachers, i.e. 60 kids + 2 teachers
web portal with on demand resources, and student culture confident with this modality
project based learning, where the learning experiences are organised around a higher purpose of a high-stages project with a real audience
4. Prototype
Basically, I went ahead and build a prototype by myself.
We've built out 4 units of work so far.
You can see the web structure of one unit here - username: scilvisitor , password: tBhhhA
Screenshots: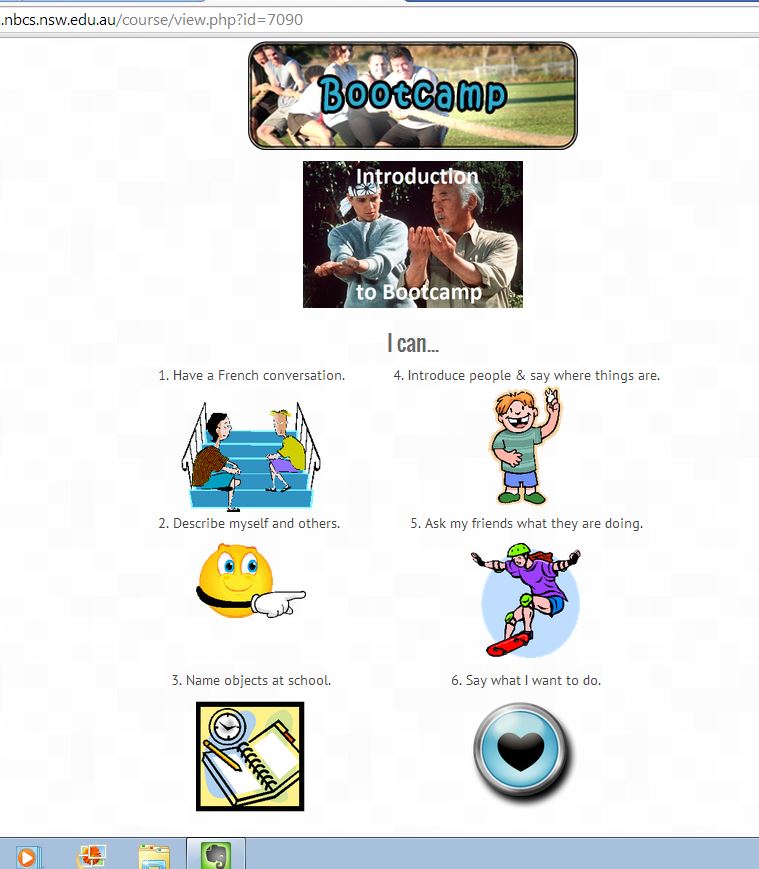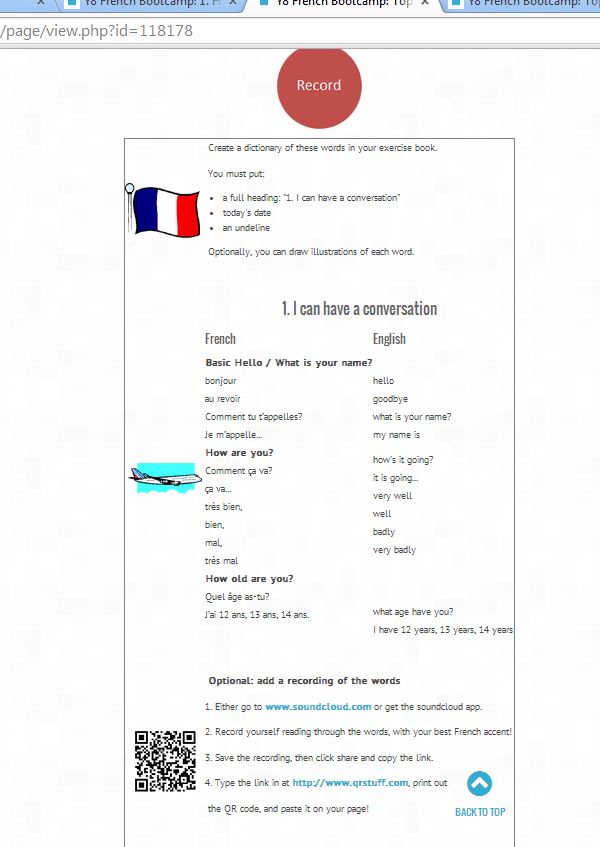 The "Record" Activity" with Optional QR Code
5. Test
So far this year, a massive success :-)
List of improvements for next year!
Elective numbers for French in Year 9 have doubled.